We have a professional machinery park at our disposal that we use for the surface assembly of SMD components. Surface assembly with the use of the surface mount technology is carried out by the automated assembly device MIRAE MX 200LP. In the case of prototype projects, we are capable of carrying out the assembly with the use of manual assembly manipulators. To provide our clients with the highest quality of the SMD assembly we use only professional soldering pastes, glues and fluxes of highest quality and holding relevant attestations. Our new generation convection-type furnace is fully adjusted to both lead and lead-free soldering, thanks to which we can execute even the most technologically advanced projects without much of a problem. We adjust the soldering process individually to every printed circuit board. Every assembly is followed by a visual inspection of assembled circuits to ensure the highest quality of performed services.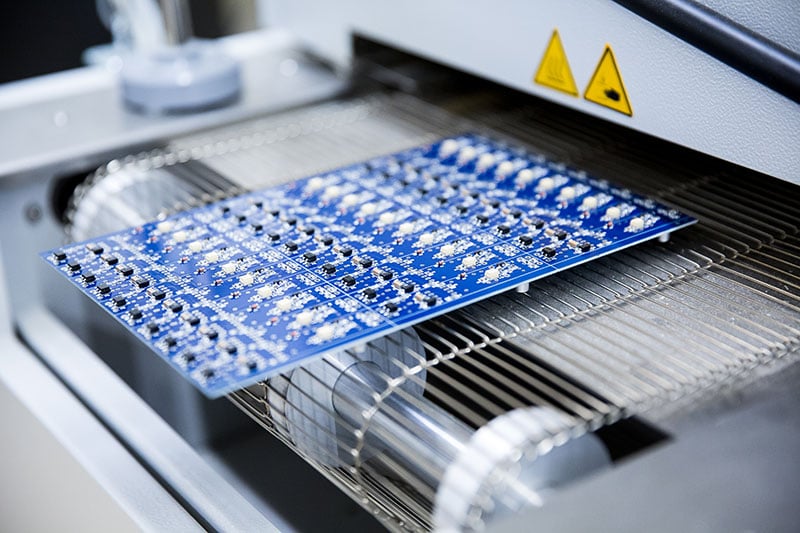 Technological capacities:
we work with 1200 mm x 460 mm printed circuit boards
the capacity of or production line is 2 million components per month.
We easily mount:
all SMD components in the size from 01005
packages: QFN, uBGA, BGA, PLCC
LED-type components
In the case of assembly of SMD components we do not charge for:
commencing the production process
connection of components to automation
lead-free soldering
visual inspection of devices
programming of automation
See also